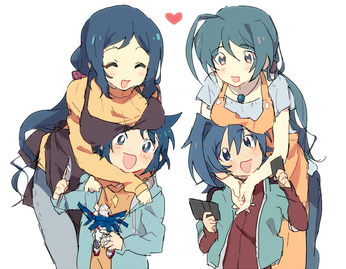 Hello fans of DaigoUKnow, this is one of Daigo's collaborators in his stories.
I'm just an average high school boy who makes people question his sanity and usually quiet and shy around other people. Maybe a loner, but I am nice as long as ye do not get onto my bad side.
Anyways, as Daigo's collaborator, I hope you enjoy the stories and whatever Daigo has and be entertained.
Outside of Daigo Fiction Verse, I'm a fanfiction writer. The only fanfiction that is not on hiatus is CFV: Daigo's Art of Basketball, which is currently off to a good start.